They call Huntington Beach
"Surf City, USA"
for good reason — the surfing culture that has thrived over the decades along some 8 ½ miles of gorgeous sandy beaches on the Pacific Ocean.
While that moniker certainly reflects the laid-back culture in this pleasant Orange County city and sets it apart from its tonier neighbor to the south, Newport Beach, it somewhat belies the fact that there are plenty of luxury homes for sale in Huntington Beach that offers residents a unique lifestyle under the Southern California sun.
In order to find your dream home in popular Huntington Beach neighborhoods such as Huntington Harbour, Sunset Beach, Golden Beach, and more, hire a real estate agent who has extensive experience helping clients navigate through the hot market that is gripping all of Southern California. Your agent will know immediately when homes come on the market in your preferred neighborhood and will arrange viewings.
Agents with successful track records will advise you how to get through the competitive offer process, which could include getting into a bidding war if you are determined to buy a certain luxury home.
According to Realtor.com, the median sales price of Huntington Beach homes in July was $1 million. That means half the homes sold for above that and half below it. As you can imagine in a community as desirable as Huntington Beach, there are many properties that sell for well into the millions.
Have your financing lined up in advance, and don't get discouraged if you have one or more offers rejected for Huntington Beach luxury real estate. Constant communication with your real estate pro is crucial as you plow through what is likely to be the biggest purchase of your life.
Here is a look at where you can find many modern luxurious homes in Newport Beach:
Huntington Harbour
Not all luxury homes in Southern California are on the beach. If you're dreaming of owning a waterfront home with a dock and powerboat, look no further than
Huntington Harbour
. Huntington Harbour is an upscale development of breathtaking scope, occupying five man-made islands with waterways and canals for sailing, power boating, and other activities such as stand-up paddle boarding. There is access to the Pacific Ocean through Anaheim Bay just to the north.
The large development is a few blocks off the beach and just a short drive from the thriving downtown that offers many options for dining and shopping. There are various styles and prices of luxury homes for sale in Huntington Beach in this development that are perfect for families as well as busy professionals.
You can find spacious homes starting in the low $1 million range for homes of around 2,000 square feet, ranging all the way up to $12 million for a 9,000 square foot mansion. Not all homes in Huntington Harbour are right on the water.
To show how fast home prices have risen in the area, it was a big deal a few years ago when a new waterfront house in Huntington Harbour sold for $7.5 million, which at the time was the most expensive in the city. Now there are a number of homes listed for a few million dollars higher than that.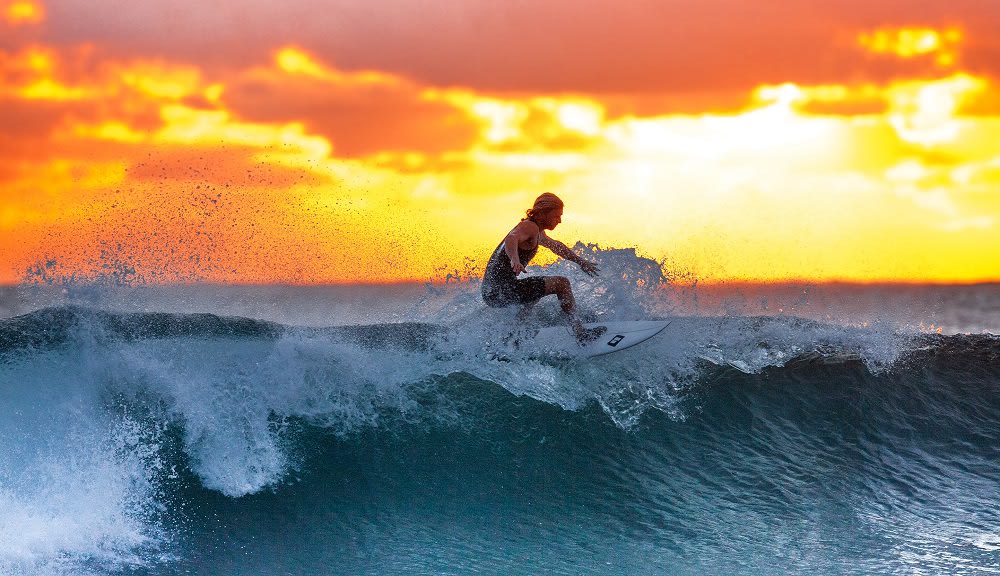 Sunset Beach
For a unique experience in shopping for luxury homes for sale in Huntington Beach, check out the popular Sunset Beach neighborhood along Pacific Coast Highway. It fronts a strip of sand that's about 1 ½ miles long and is believed to be the widest beach in the Los Angeles area.
While most Sunset Beach homes evoke the laid-back SoCal lifestyle, including some of sleek, modern design, one stands out. At the northern end of Sunset Beach is the Water Tower House, which is a luxury home with four floors of living space that was converted from a water tower on a support structure built of sturdy wooden beams. It was recently listed for about $5 million.
Currently, a home on Sunset Beach will set you back around $2 million, although they can go as high as $6.3 million for a home that is 5,000 square feet.
Surfside
The small, gated community of
Surfside
technically is in Seal Beach but is just north of Sunset Beach and just to the west of Pacific Coast Highway. It consists of three rows of houses, including many rights on the beach.
Homes in Surfside can range from a three-bedroom, two-bath house of 890 square feet for $1.3 million to a four-bed, four-bath home of 3,500 square feet for $5.5 million.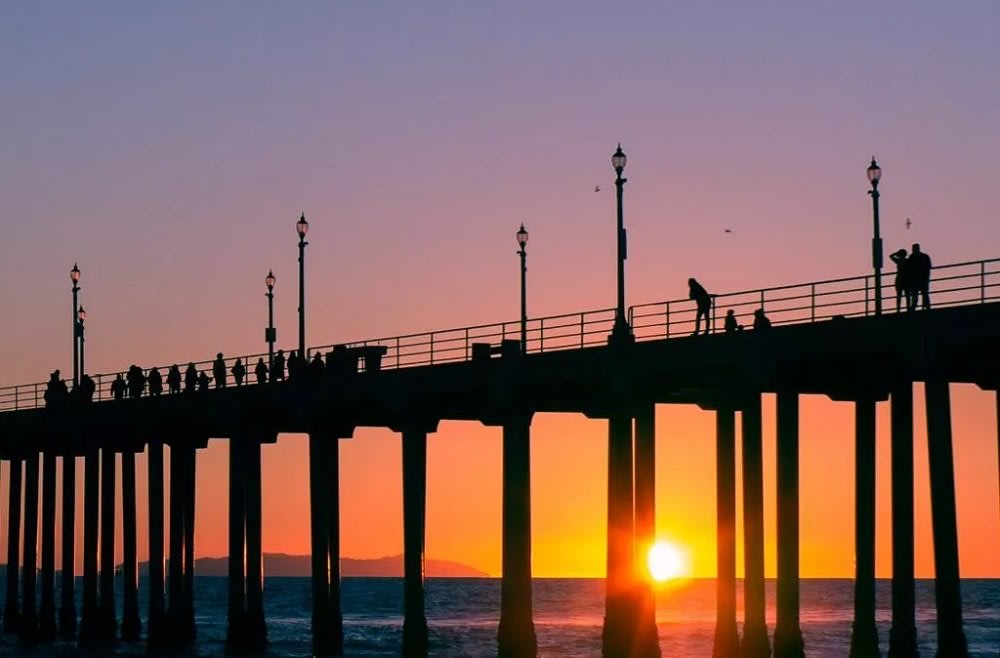 Downtown
Huntington Beach luxury real estate can also be found in and around the thriving downtown, which is anchored by Main Street. Residents are within walking distance of all sorts of businesses such as restaurants, nightspots, boutiques, and shops, including many surf shops. Residents also don't have to worry about finding parking when they want to go to the beach and the iconic Huntington Beach Pier.
Houses in downtown Huntington Beach can fetch $1 million on up.
Goldenwest
Goldenwest is an inland neighborhood with a whole different vibe, although it still fits in well with the lifestyle of Huntington Beach. Goldenwest is up toward Interstate 405, one of the region's main freeways. Houses are somewhat more affordable here, usually starting in the $600,000s, although they can reach as high as $1.5 million for well-appointed suburban homes. Besides single-family homes, there are many condo options in Goldenwest.
Goldenwest's attractions include Golden West College, Vans Off The Wall Skatepark, and the popular Bella Terra shopping center right off the 405. Next door to Bella Terra is Old World Village, a European-themed outdoor dining and shopping complex.
There really is something for everyone in Surf City, USA.
If you are ready to buy Huntington Beach luxury real estate in 2021, contact the
Jody Clegg Team
to partner with a real estate professional who can help you reach your goals.